Products
Rubber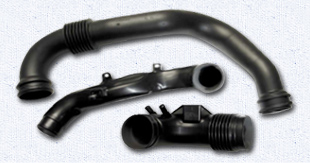 A broad array of high-performance products -The emblem of 60-Year experience in rubber industry
Quality standards for materials to be used are getting stricter because technological innovation is progressing and the performance of rubber parts for automobiles, IT related devices and OA equipment etc. is required to be better.
Our division is going to provide a wide range of rubber from general-purpose rubber to high-performance rubber such as SBR, polyisoprene rubber, EPDM, polychloroprene rubber, epichlorohydrin rubber, silicon rubber and fluoro rubber etc. to the market as an agent of Japanese top chemical makers such as Sumitomo Chemical, Mitsui Chemical, Toray Dow corning, Tosoh, Kuraray, Sumitomo 3M and Osaka Soda etc.
And we will anticipate the needs of customers, keep improving the quality of existing products, start dealing eco-friendly plasticizers, resin additives and materials for medical equipment as newly-developed products and provide high quality technical service and related information for all over the world.
Chemical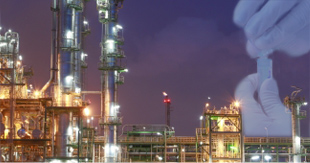 Developing Markets and Serving Custmors with Expertise and Creativity
Chemical Division is doing imports, domestic sales, export and triangle trading of high -value chemicals, and working to develop related products for glowing fields such as medical, energy and the environment and expand businesses with developing countries such as Vietnam and India in the years to come.
Automotive Parts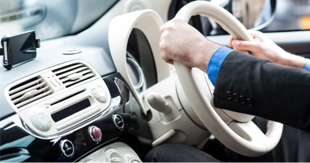 Developing and Importing High-Value-Added AutomotiveParts and Component
We develop high quality leather based on thorough marketing information by tying up with GST Auto Leather, who is a maker specializing in leather for automotive seats from America, for years and sell them to car makers. Many of them are adopted for seats, doors and consoles etc. of luxury cars of Japanese carmakers such as Toyota, Honda and Nissan etc. and made at their overseas transplanted factories. "Luxury Genuine Leather" is an interior leather brand of GST Auto Leather. As for high performance interior parts for automobiles, we sell seat heaters and air conditioning units of Gentherm (USA), lumbar supports of Schukra of North America Ltd. , suspension mats of Pullmaflex Benelux N.V. and seat adjuster motors of L&V (China) as the import agent. And we made a contract with IEE (Luxembourg) to promote a new business of sensors for automotive seats.